You are very lucky if you know where to drop off USPS packages. In fact, it's considered as a piece of basic knowledge about how to use USPS packages. But do not get me wrong if I am not on your side because what I'm saying is true.
In the below portion, I'm going to discuss drop off location, drop off rules, present situation of drop off for USPS packages. Now let's get started searching collection boxes near me:-
Locations to drop off:
There are some specific locations where USPS packages can be dropped off. And the locations are:-
Blue collection mailbox
Post office mail drop box
Rear Loading Dock
USPS declared places for drop off packages
Now, we will know about some drop off location with a brief description-
Blue collection mailbox: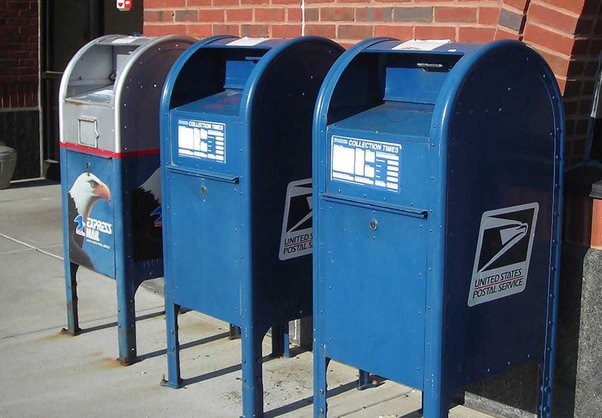 It's a kind of box that is made of blue metal. It's located in a common public place. People can deposit any departing mail into the blue box.
Tips:Never forget to deposit your packages within 3.55 pm in USPS blue collection boxes; otherwise, your package may miss the day.
Post office mail drop:
It's similar to the previous one, but some designated counters are for mail drop slots. However, these drop slots are mostly prepaid. It means you will be required to pay the charge before placing mail.
Rear loading dock:
For a large number of items, the rear loading dock has been made. If you need to deliver a bulk number of packages, the USPS rear loading dock is the best.
Rules and Regulations:
Here you must know the rules & regulations regarding dropping off USPS mail. These are nothing but to keep everything of USPS in an organized way.
For rear docs, only bulk mails are allowed.
There is a cut off time for each mail drop off. It's wise to know the time.
You are solely responsible for what you are dropping off.
Before dropping off anything for USPS, you must check the weight, description, the label is in the right place or not.
Don't ever forget to select which service you are going to take (e.g., Domestic or International)
So now we know about rules, and types of locations regarding where to drop off USPS packages. However, to know more, we will be moving toward common questions faced by the people. Here the questions are-
What Happens when you fail to meet the cut off time?
If a mail is dropped in a Collection Box of USPS after the last pick up time, it will be collected and postmarked for the next day. It happens when the USPS package drops off after hours.
How many U.S. post offices exist in the U.S.?
There are more than 30,000 post offices located in the U.S.
Which types of mail are dropped off generally for USPS?
First class mail
Priority mail
USPS marketing mail
Priority mail express
Periodicals
Package services / USPS retail ground.
Visit less drop Off:
Sometimes it takes a lot of time to find out nearby post offices for dropping off packages. Due to bad weather or an unwanted situation, urgency might take a critical look. USPS dropping off service has introduced something new for the customers. It's unofficially known as Visit less drop-off.
Now, we will discuss this type of drop off.
How does this work?
It's an online and less time-consuming system for USPS (Normally takes fewer USPS hours for placing a request by a customer)
Customer logs in the system; create a scheduled time for the USPS to pick up the package.
USPS officials get the time from the system and pick up the described package from the mentioned point.
Gifts, Letters, Supplies, Materials, and many more types of things can be dropped off for USPS via this type of mechanism.
Services available online consist of purchasing customized boxes, different type of stamps, envelopes, printing mailing labels, and scheduling a package pick-up or a re-delivery.
Benefits of Visit less drop Off:
Completely online based activities.
Less engagement.
No physical energy loss for the customer.
Drop off package can be tracked properly.
Less charge
Easy
Social distance is maintained.
Priority express mail
Limitation of Visit less Drop Off:
It's new, and almost everyone prefers to Visit less or contactless USPS drop off. Naturally, the USPS online system faces huge usage, which might create online traffic on some occasions.
Present Situation regarding drop off location of USPS packages:
Due to the pandemic situation currently, USPS has put a limitation on several services. Locations have been relocated along with alternative services.
The question of dropping off is not a big deal at present condition because online based dropping off system has now become popular. Companies face a few problems, but in time, they will also be accustomed to the new service introduced by USPS.
Last Words:
We will indeed face some difficulties with the new system regarding where to drop off USPS packages. But in time, this will seem easy too. USPS has both domestic and international services.
I have tried to cover all small and important information regarding USPS in this guide. For more detail, you can visit the official website of USPS and search by yourself. And If I were you, my mind would search for USPS drop off locations near me. Thank You for your valuable time.